일반적으로 사고 파는 집들은 Buy메뉴와 검색메뉴에서 찾아보실수 있습니다.이 메뉴는 평상시 사고 파는 리스팅나열이라기 보다는 눈에 띄는 특색이나 창의력이 돋보이는 사진들과 짧은 설명들로 최고의 집들, 건축물을 영감넘치는 정원들 그리고 현재의 뉴스들로 함께 하겠습니다. Welcome to pinterest,Instagram thingy in besthm!
It is sad to see the beautiful Notre Dam in fire. Hope this 850 year old Gothic buildings stay forever.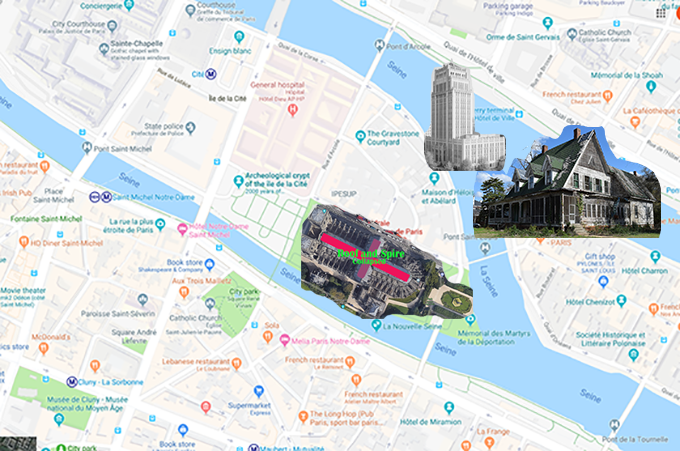 #rebuild #Notre Dam # Gothic Architecture #NeoGothicBuildinginAtlanta #AtlantaCityHall #GothicRevivalHouse #850yearold #What'sHappening
850년 역사를 가진 고딕양식 건축물 노트르담 성당에 큰 화재가 났네요. 보수중에 일어난 이화재가 잘 수습되고 나아가 더 좋은 건출물로
거듭나기를 바래봅니다.
애틀랜타에서 Gothic revival 양식의 건축물이 아주 많이 볼수있는것은 아니지만
사진들에서 보시는 것들과 애틀랜타 시티홀을 비롯 여러건물과 집들에서 고딕양식의 특색중
몇가지를 진보시킨 형식으로 채용해서 사용한것을 찾아볼수있습니다.
노트르담 성당화재는 건축물은 단순히 브릭과 뼈대들의 물체라기보다는 그안에 숨쉬는 역사와 이야기들 살았던 사람들의 추억이라는것을 다시 한번 생각하게 해줍니다. #재건을돕는모금 #노트르담성당화재 #고딕양식 #건물 #포에버 #올드앤뉴
애틀랜타 부동산 정보 :: 커뮤니티 정보 :: 유용한 절차 정보 :: 정확하고 세심한 일처리 :: 지혜로운 협상 :: 고객께 득이 되는 클로징
애틀랜타 윤 진 부동산 404-519-6611
INFORMATION DEEMED ACCURATE BUT NOT GUARANTEED
Listings source - FMLS,Inc. ALLEN & LEE ASSOCIATES. Listings belong to the listing brokerage.
EQUAL HOUSING / Copyright(c) BestHM.com All right reserved / OWNED AND OPERATED BY REALTOR 윤진